0403 127 647
Cricket Pitch Cleaning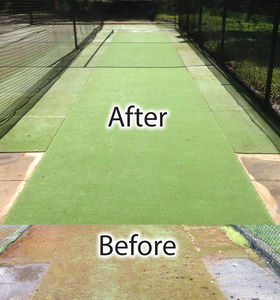 Deep cleaning your centre wicket or practice pitch's help to preserve the life of your expensive surfaces.
BENEFITS OF DEEP CLEANING
Extend Life of synthetic surface
Keeps ball's in good condition for longer
Removes dirt/sand from damaging Synthetic fibre
Revitalise fibre pile.
Sand and dirt is an abrasive, every time a ball hits, a foot lands, damage to the synthetic fibre is occurring.